NEWS RELEASE: ARHA Selects Development Partner to Transform Ladrey Public Housing  Building into New State-of-the-Art Community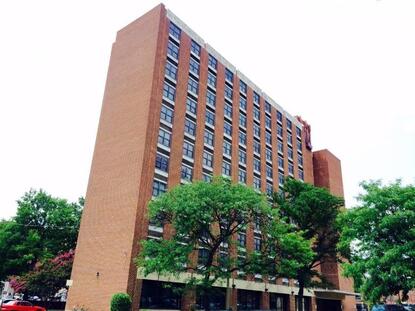 NEWS RELEASE  
ARHA Selects Development Partner to Transform Ladrey Public Housing   
Building into New State-of-the-Art Community 
Redevelopment plan also adds workforce housing  
(Alexandria, VA – September 15, 2022) – The Alexandria Redevelopment and Housing Authority (ARHA) announced the selection of a partner to assist with redevelopment of the Ladrey High Rise public housing building.   
The development team is comprised of WinnCompanies and local developer IBF Development, a Washington, D.C.-based minority-owned firm that prioritizes local hiring. Both firms have extensive experience developing quality affordable housing communities regionally and nationally. The proposed development plan will replace all the current Ladrey units and increase the number of apartment homes available to working households. 
"This is the next big step in our plan for improving housing and the quality of life for all residents in our city," said ARHA CEO Keith Pettigrew. "When completed, the units in the Ladrey High Rise will rival other modern housing developments in Alexandria. We look forward to hitting the ground running so that we can get these longtime residents into their brand-new homes as soon as possible." 
The Ladrey, which sits on an approximately 2-acre site in the Old Town North Small Area, is an 11-story, 170-unit high rise building that houses primarily seniors and residents with disabilities.  An adjoining property, also owned by ARHA, was combined with Ladrey to create a larger plot to rebuild the new housing. The redevelopment plan calls for demolishing the buildings and constructing a new mid-rise building that will replace all existing units and add a significant number of units that are affordable for families who live and work in Alexandria. 
"We are excited and proud to partner with ARHA in creating new housing in this prime location," said Gilbert J. Winn, Chief Executive Officer of WinnCompanies. "This housing will speak not only to the needs of Ladrey's current residents, but it will also serve the workforce of Alexandria who are in need of affordable, high-quality places to live." 
The site plan, which was developed with extensive participation and input from residents, will include amenities such as underground parking, meeting, exercise and services rooms and a community plaza.  The plan also calls for rooftop amenity spaces for residents and improved accessibility throughout the newly constructed community. 
Kenneth Burton, a 20-year resident of Ladrey who uses a power wheelchair, said the current building is not designed for him to easily get around. He welcomed the news that he and his neighbors would be getting apartments with more accessibility features, and said he appreciated that residents were involved with developing this redevelopment plan.  
"We are the ones who are going to live here, who will utilize the building day in day out, so it's good to have a voice in the process," Burton said. "We have been told Ladrey would be renovated and upgraded many times before, but it hasn't happened yet. But now this time, I believe it will." 
The project is a continuation of CEO Pettigrew's vision for overhauling, improving and maximizing the potential in ARHA's properties since his arrival in 2017. Most recently, ARHA announced in November 2021 that the Samuel Madden public housing site would be transformed into a mixed-use, mixed-income rental community with numerous amenities and improved green spaces for residents and the general community.  To further ARHA's goal of modernizing its housing portfolio, in the coming months ARHA will issue a new request for development partners, allowing ARHA to access a diverse group of potential partners with the creativity and innovation that the Winn/IBF team brings to the Ladrey property. 
The Ladrey building is fully occupied, and a relocation plan will be designed for temporarily moving all current residents during the construction phase. "ARHA and our development partner, Winn/IBF, look forward to working with our neighbors, the city and other partners on submitting concept and preliminary design plans for review and eventually obtaining the required approvals," concluded Mr. Pettigrew.  The anticipated project will take several years to obtain approval and commence the leasing on these new apartment homes.  
About ARHA  
For over 80 years, the Alexandria Redevelopment and Housing Authority has provided affordable housing, economic opportunities, and a suitable living environment free from discrimination for the citizens of Alexandria. Our mission is to be an industry leader in the development and management of model mixed income communities that provide the opportunity for residents to achieve self-sufficiency and to participate in economic opportunities that are made possible through this model. To learn more, visit http://www.arha.us/.