Home Ownership
ARHA IS NOT ACCEPTING NEW REQUESTS UNTIL FURTHER NOTICE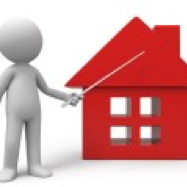 Here at ARHA, we are serious about home ownership.  The Question is…ARE YOU?
Did you know you can use your Section 8 Voucher to Purchase a home?
In October, 2000 HUD rules changed, allowing housing authorities to assist Section 8 participants to become homeowners. Under ARHA's Homeownership program, we not only assist you with the acquisition of your new home, we support you with the resources to maintain and sustain your new home.   
Under ARHA's homeownership program, families that qualify will be given the opportunity to use their Section 8 rental assistance voucher towards homeownership.