Teenswork YES! Summer Youth Employment is now open for registration!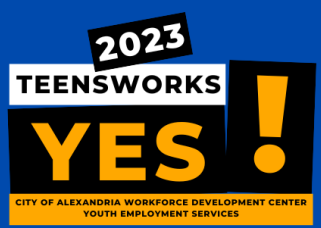 The City of Alexandria's Teenwork YES Summer Youth Program is now open for registration from June 26 - August 4.
The Workforce Development Center's Summer Youth Employment Program matches 170 Alexandria youth to in-person work experience opportunities in the City. Youth will walk away from the summer experience with enhanced job readiness skills to help them thrive in the workforce.   
The Summer Youth Employment Program:
Will provide career development, education, and summer income in the amount of $12 per hour 
This program is designed for Alexandria residents ages 14-21   
A six-week program that allows youth to work up to 30 hours per week  
View the flyer below for more info and register here!