PRESS RELEASE: Two ARHA Residents Receive $6K College Scholarships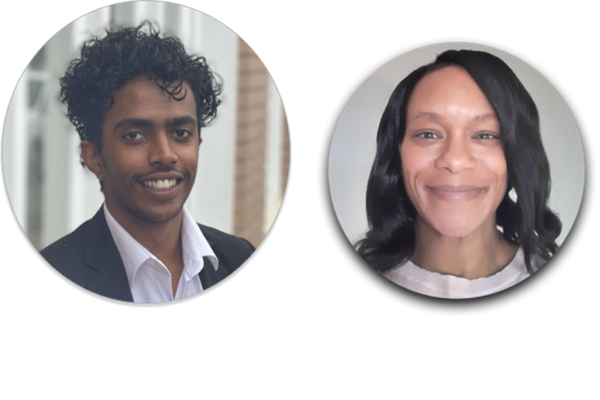 NEWS RELEASE
Two ARHA Residents Receive $6K College Scholarships
Funding comes from the Housing Authority Insurance Group
(Alexandria, VA – July 16, 2021) – Two Alexandria Redevelopment and Housing Authority (ARHA) residents have been awarded $6,000 scholarships for the upcoming school year, thanks to the Resident Scholarship Program from the Housing Authority Insurance (HAI) Group.
This is the second consecutive year Natasha Cross has been selected for the funding. She is a single parent in her senior year at George Mason University where she majors in Individualized Studies. The scholarship will allow her to take additional classes each semester toward completion of her bachelor's degree and enable her to focus more on her studies and less on the financial burden of taking care of her family.
"Receiving this scholarship means the world to me," Cross said, "because it is truly a blessing in helping me achieve my academic and professional goals. As a result, my children have been inspired to attend college in the near future, too."
Yonael Tekleberhan, a senior at Virginia Commonwealth University majoring in Business is the second awardee. Tekleberhan is the son of immigrants.
"My parents have always encouraged me to work and study hard to accomplish the American Dream," he said. "I am very proud and appreciative that the scholarship will provide the additional financial support I need to complete my degree." 
"Education is the key to achieving a better life for yourself and your family," said AHRA CEO Keith Pettigrew, who was raised in public housing and earned his law degree from George Washington University. "As an organization, we are so pleased to acknowledge Ms. Cross and Yonael for their academic success. Their backgrounds are quite diverse, and they are completing their educations at different stages of their lives, but both are showing they are not going to be deterred or defined by barriers. I want to thank HAI for investing in these exceptional ARHA residents."
To qualify for an HAI scholarship, students must live in a housing authority property or in a property with a Housing Choice Voucher administered by a housing authority and be enrolled in the fall 2021-2022 academic year.
This year, HAI awarded twenty $6,000 scholarships nationwide.
About Alexandria Redevelopment and Housing Authority
For over 80 years, the Alexandria Redevelopment and Housing Authority has provided affordable housing, economic opportunities, and a suitable living environment free from discrimination for the citizens of Alexandria. Our mission is to be an industry leader in the development and management of model mixed income communities that provide the opportunity for residents to achieve self-sufficiency and to participate in economic opportunities that are made possible through this model.
To learn more, visit http://www.arha.us/.